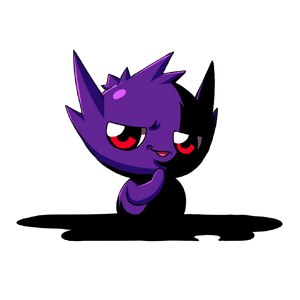 "Malkids are the souls of the most evil human children. When these children dies, dark powers allow them to stay alive in monster form. This allows them to keep making mischief for eternity."
Info
Attribute: Evil/Mind
Malkid has no evolution
Malkid has no pre-evolution
You need 3 Rainbow Stones to change the color of your Malkid.
Stats
Malkid acquires the following Health Points and Attribute Points per level:
Level
Health

Points

Attribute

Points

1
20
5
2
22
10
3
24
15
4
26
21
5
28
27
6
30
33
7
32
40
8
35
46
9
38
53
10
41
60
Moves
Malkid will learn the following moves when leveling up:
Skins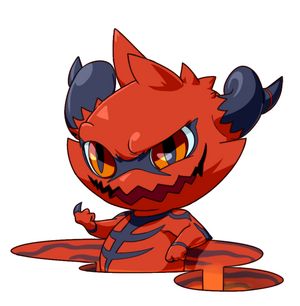 Malkid has the following available Skins:
Underworld Malkid (900 Gems)
Strategy
Malkid is one of the strongest monsters in Monster Masters due to its ability to completely invalidate the monsters it counters. However, it is fragile and requires careful control to fully realize its massive potential.
Recommended Sets:
Usage Tips
Favorable Matchups
Counters to Malkid:
Triptower - Triptower's ability Dizzy Dance ushers Malkid a death sentence by poisoning it and leaving the spirit unable to switch out, inevitably ending in the Malkid's demise. A quick Triptower user is also able to Sleep Powder a Malkid to guarantee a Poison Powder forcing the enemy to lose their Malkid or switch into a counter for Triptower
Yansama - Yansama at it's core will always win a 1 vs 1 battle against a Malkid, for its sole attack Lumina ignores Immaterial, making a Malkid unable to evade its attacks and leaving the evil spirit to die.
Team Options
Taishan: Taishan is one of the best opening leads for an impatient Malkid turbo, for it allows the Malkid to instantly incapacitate any opening threats to itself or swiftly eliminate any opposing opening Malkids with ease. If the opponent is to open with Riubi or Yansama then you are able to use Taishan's Headshot to stun the target to safely switch into a counter for the enemy monster.

Author: Ichor
Editor: Álvaro & Zearin
Community content is available under
CC-BY-SA
unless otherwise noted.